Woodlands Health Campus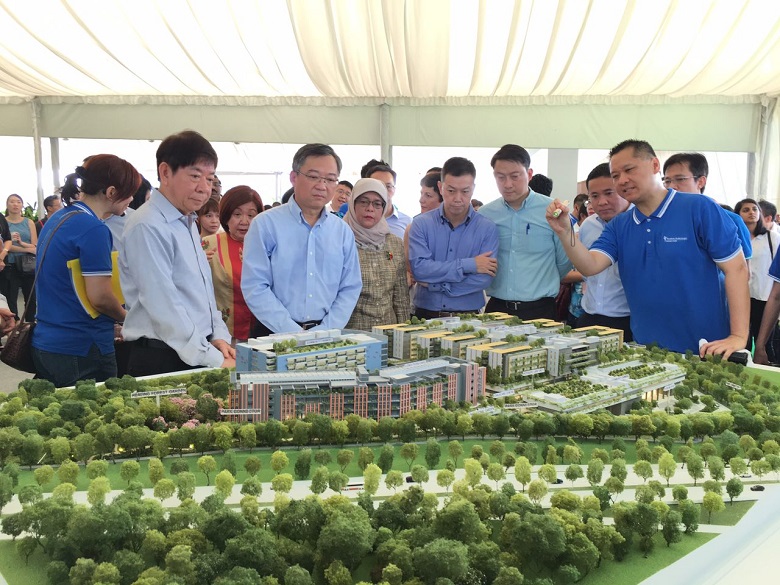 Image Taken from ST: PHOTO: ONG WEE JIN
The first hospital facility in Woodlands, the 1,800-bed Woodlands Health Campus (WHC), will depend heavily on smart technology to improve patient care in the face of a "shrinking workforce".
CHR collaboration with Woodlands Healthcare Campus
To afford students a more contextualized and authentic learning experience, in 2017 the school partnered AHS to create opportunities for students to interact with and interview residents and the elderly at the respective Care Corners and Wellness Kampungs in the Vicinity. These experiences enables students:
a) to develop greater empathy first hand;
b) to gain insight to the challenges of healthcare
c) to brainstorm better ideas for their prototypes
To Further develop Entrepreneurial Dare in our students, they are given freedom to pursue situations of their interest, leading them on an exploratory journey. Through a nurturing and collaborative environment, CHR hopes to encourage and fertilize wild ideas and intuitive leaps of imagination.
Below are the sample projects done by our students: