CHR's Commitment to the Environment
Christ Church Secondary School's Commitment to the Environment
Christ Church Secondary School is committed to and values the protection of the environment.  This commitment includes:
I Rigorous Environmental Education
 A Lower Seletar Reservoir Project
All Secondary 2 students went to Lower Seletar Reservoir to learn about Singapore's Water History. The visit included collecting water samples to test for pH, dissolved oxygen content and turbidity and building a workable water filter.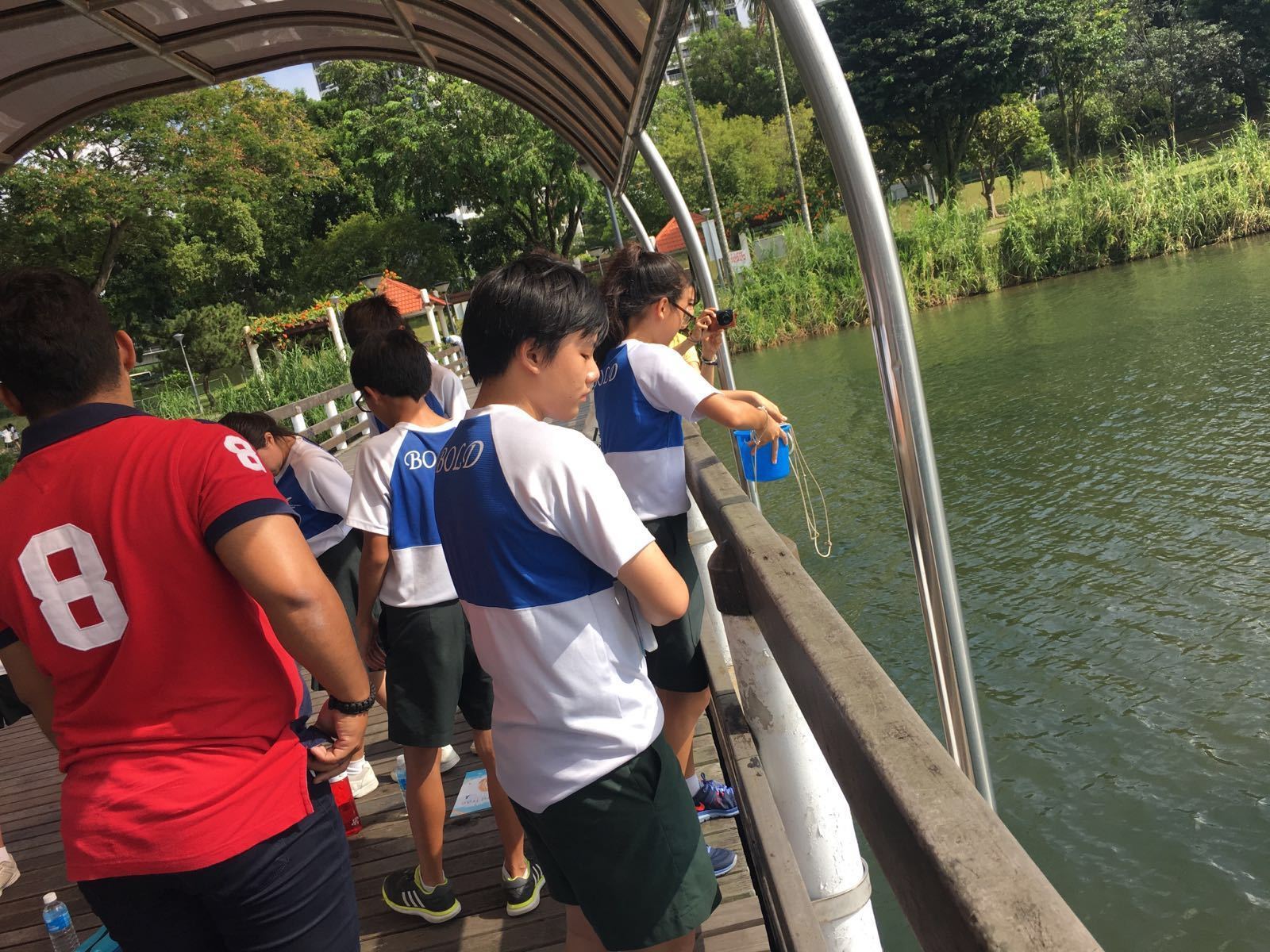 Secondary 2 students collecting water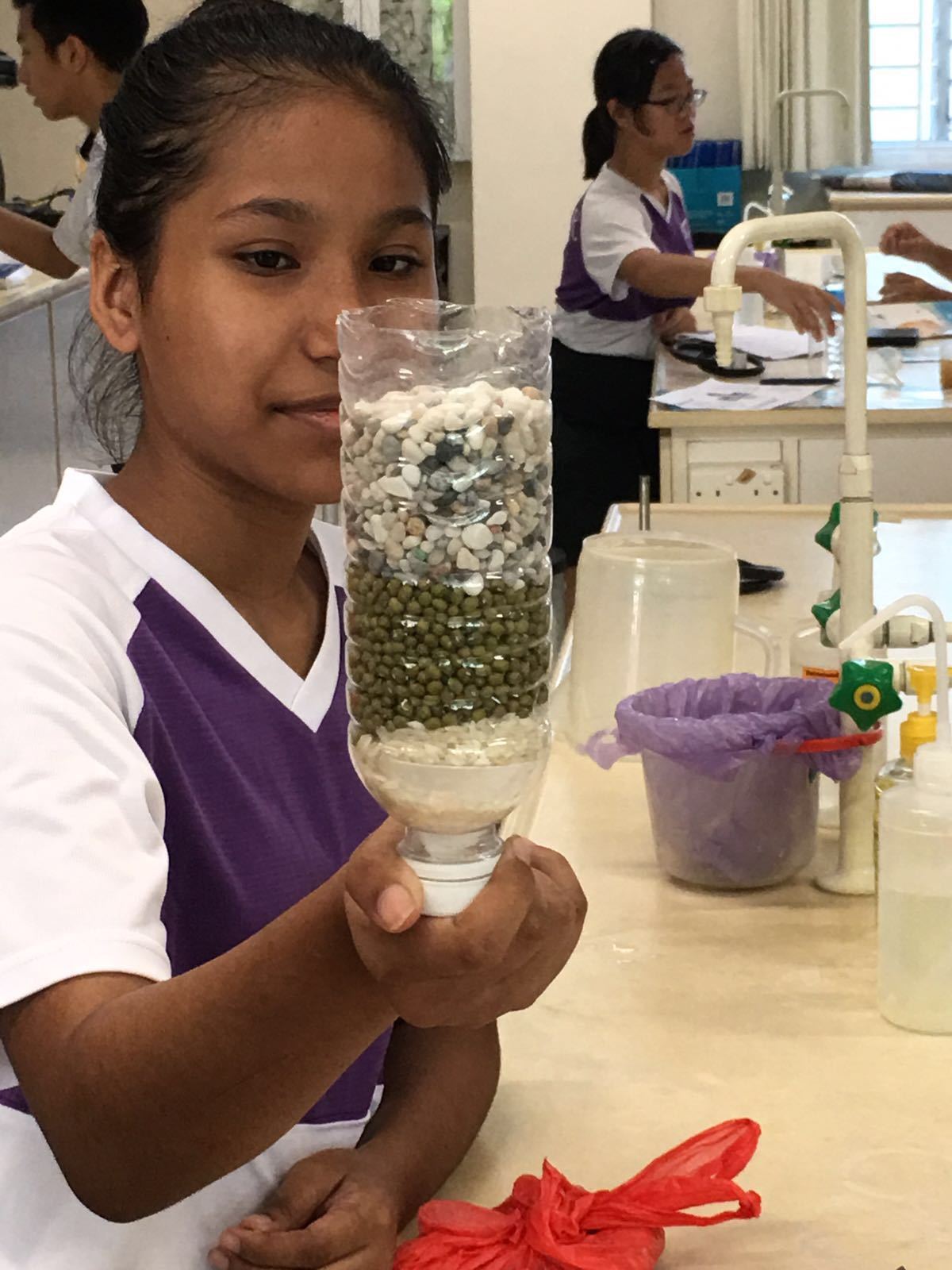 A Water Filter Made by a Secondary 2 student
 B Kang Kong Project
All Secondary 1 students did an inquiry lesson on the growth of kang kongs using recycled PET bottles.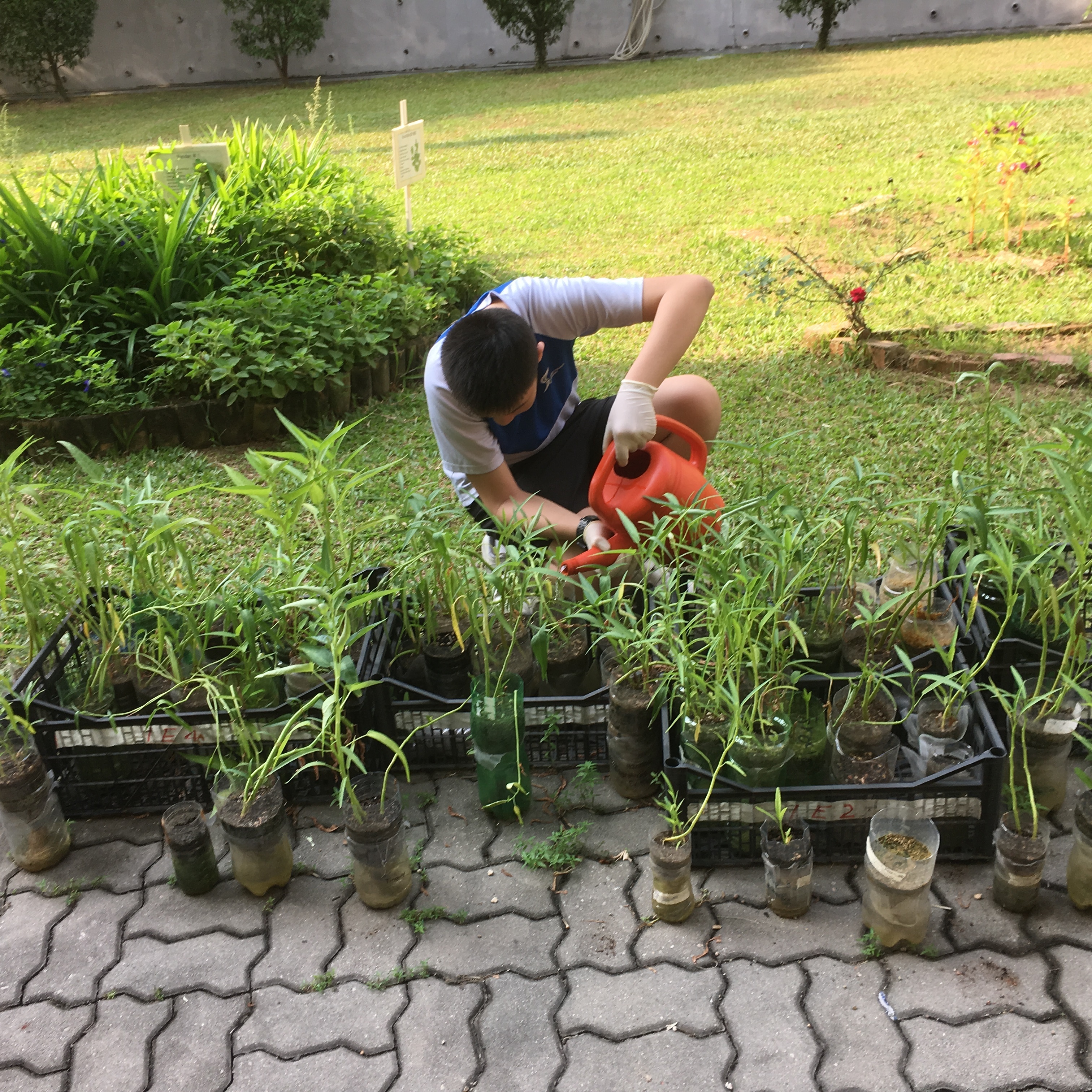 The recycled PET bottles the Secondary 1 students used to grow kang kongs
II Active Community Involvement In Environmental Related Preparation Activities
Reduce@NW Community Outreach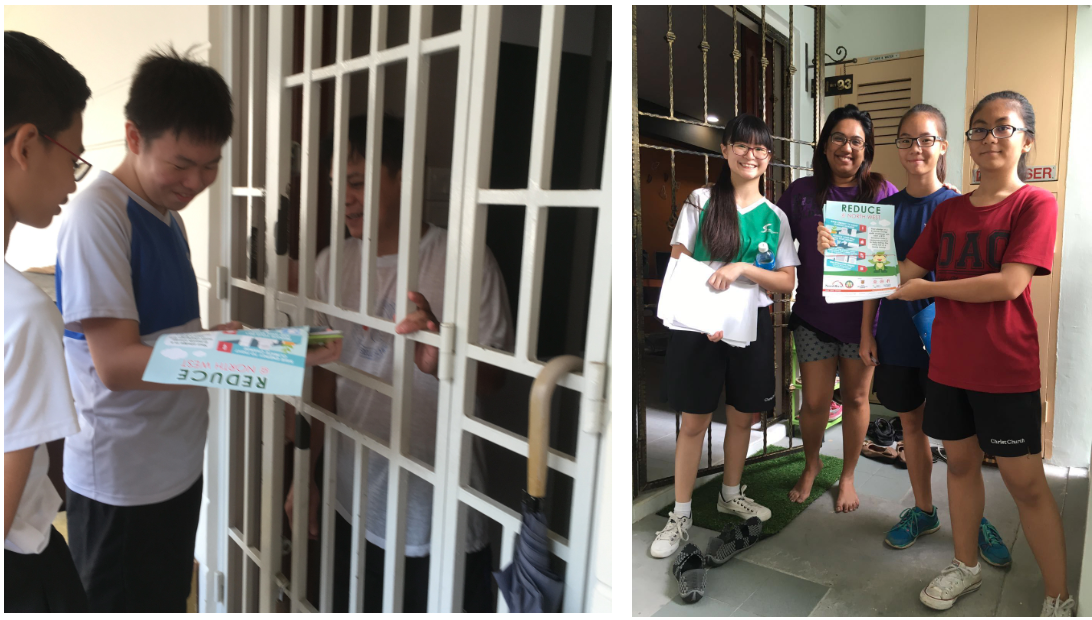 Members of the Green Club and OAC promoting Green Living during Door Visits with Residents of Admiralty.